North Face Investments (NFI) L.L.C.
Starting success
Conceived in 2003 with the goal of developing value driven and profitable properties, North Face Investments, L.L.C. (NFI) is a family-owned business that consistently goes above and beyond to deliver quality projects with unparalleled design, class, and service.
North Face Investments capitalizes upon specific market opportunities in the rapidly-growing western region of the U.S. and Northern Mexico. The firm's development efforts currently include Phoenix, Tucson, Sierra Vista, Nogales, Arizona, and Nogales, Sonora, Mexico; with the anticipation of adding properties throughout the Western U.S. Currently, NFI owns and operates six very successful and award-winning properties throughout Arizona and Mexico.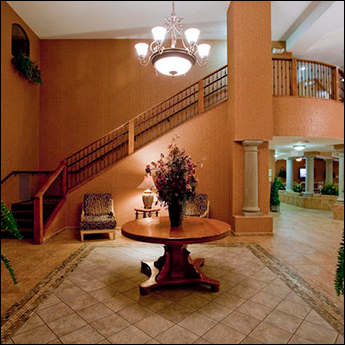 Delivering success
In partnership with Maritel Properties LLC, NFI first opened the beautiful Holiday Inn Express in Nogales, Arizona. This 99-room hotel is an IHG Quality Excellence Award winner. NFI's second endeavor was the Holiday Inn at Ocotillo in Chandler, Arizona. Located along the beautiful Ocotillo Golf Course, this hotel has won five Torchbearer Awards, which is the highest award an IHG branded hotel can receive for Top-Class service. NFI then successfully opened two stunning new properties in the growing city of Sierra Vista, Arizona; the Holiday Inn Express-Sierra Vista and the Candlewood Suites-Sierra Vista. NFI's most recent hotel to open was the beautiful Candlewood Suites in Nogales, Arizona.NFI is now focusing its attention on the development of a 144-room Starwood aLOFT Hotel by W Hotels in Chandler, Arizona. This exciting hotel is slated to start construction in 2013.
Developing success
Drawing on collective talents and more than 40 years of experience, North Face Investment's professionals are well-versed in the complexities of developing a project from the ground up. We employ a proven systematic approach to hospitality development that covers the entire process, from market feasibility through site selection, entitlements, construction, and operations management.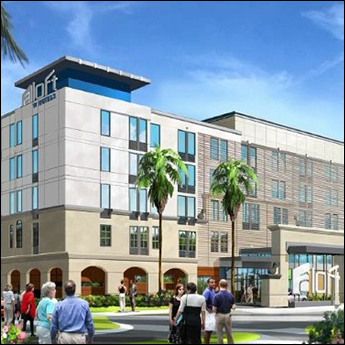 "At North Face Investments, our family-owned business believes in delivering high-quality and profitable projects built on integrity."